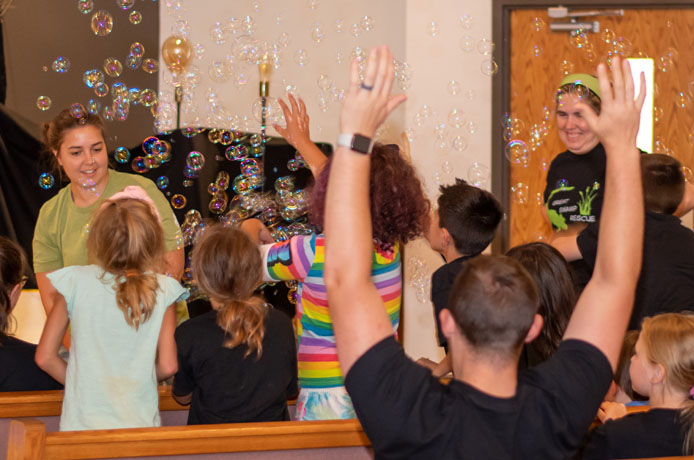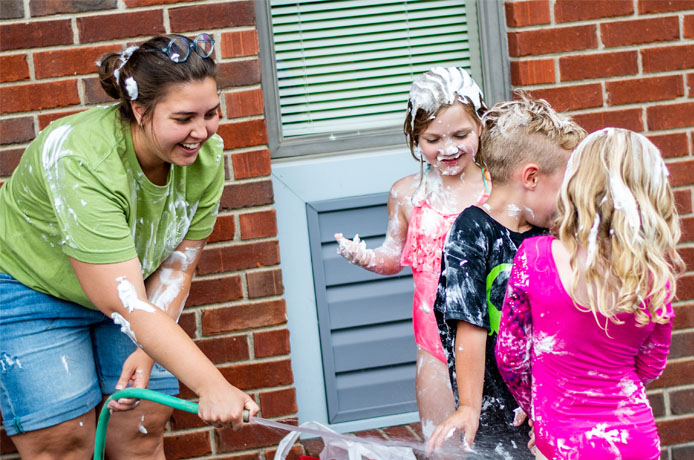 NCC provides Pre-Kindergarten through Elementary age weekly programming at "Stage 4:12" (in the back building by the playground) on Sunday mornings during the 2nd and 3rd Services (10:00 & 11:30 am). At Stage 4:12, we move through many of the same elements as adult worship (up-beat music, offering, and Bible lessons), but with age-focused content. We provide snacks, crafts, and games that relate to that day's lesson. Pre-K includes children 3yrs old and potty trained. Children are not required to wear masks.
For children age 0-2, we offer a staffed nursery during 2nd and 3rd services.
Stage 4:12 also hosts pre-k and/or elementary age events throughout the year, outside of our weekly programming,. Look for updates about events on our FB page or on the Stage 4:12 interactive, online classroom above.
We do not have children's programming or a staffed nursery during first service (8:30am). We also do not have Nursery, Pre-K, or Elementary programming on Wednesday nights. Please contact Hannah Mobley with questions.