Nelson Christian Church Staff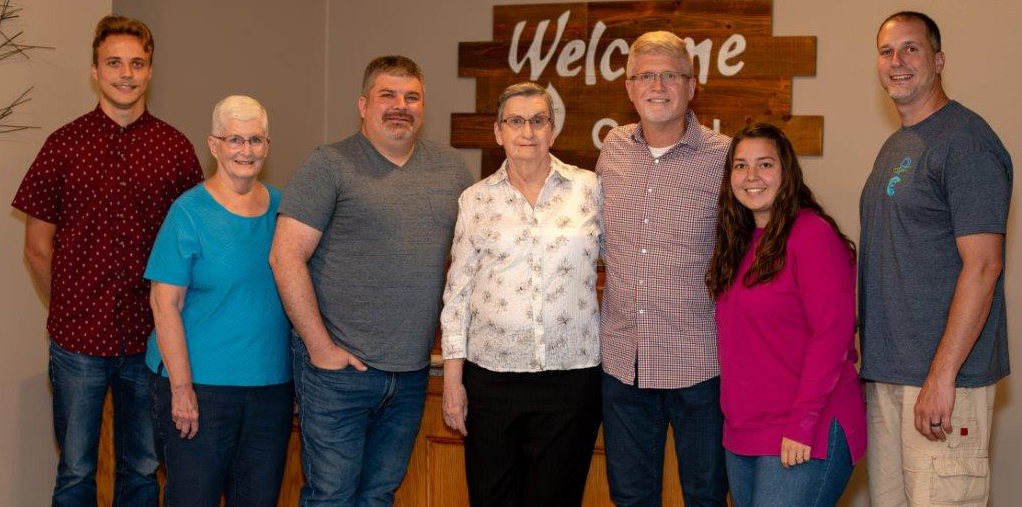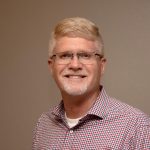 Mark Jones
Pastor
Mark and his wife Gail joined the Nelson Christian Church family in August of 2017. They have served churches in Kentucky, Indiana, and Georgia. They helped plant a church in Bluffton, South Carolina. Mark received his bachelor's degree from Cincinnati Christian University and his Master of Ministry degree from Kentucky Christian University. Mark and Gail enjoy hospitality and love to welcome people into their home.
Mark loves to preach and teach God's Word. He enjoys reading, basketball, golf, and deer hunting. He's also an avid photographer. He pulls for the UL Cardinals (easier some years than others), and the Indianapolis Colts (again, easier some years than others!). Mark believes that everyone has a "next step" in their spiritual journey, from the skeptic to the seeker to the seasoned Christian. He has traveled extensively on short-term mission trips and is passionate about world evangelism. He has written three books, his most recent, "Four Steps From Jesus: A Skeptic's Journey to Faith." Mark and Gail have three grown children and three grandchildren.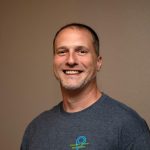 Marc Mobley
Discipleship Minister
Marc was ordained into ministry in 2003, and has worked with Nelson Christian Church for 17+ years. Marc followed in the footsteps of his grandfather and father by becoming a minister. He is married to Hannah, and as a blended family, they have four children: Justin, James, Norah, and Jaxon.
Marc helps people grow in their relationship with Christ through small groups, community outreach, and both domestic and foreign missions. He also started his own non-profit ministry, Commission Encounter, which sends mission teams around the world. Marc is a UK fan, he enjoys playing basketball, and watching movies. He loves to spend time with his family, being outdoors, hunting and fishing. Marc holds degrees from both Louisville Bible College and Cincinnati Christian University.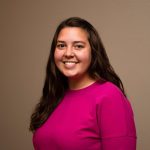 Hannah Mobley
Children's Minister
Hannah joined Nelson Christian Church in January of 2019. She grew up near Indianapolis and was a member of Plainfield Christian Church. She graduated from Indiana University with a bachelor's degree in social work and a minor in legal studies, and worked for the Department of Child Services in Indiana as a family case manager for 3 years. She then worked for a community mental health agency as a life skills specialist before joining the NCC staff.
Hannah enjoys reading, cooking, and spending time with her family and friends. She and Marc love serving together in ministry, partnering with parents and volunteers to help children connect with the God who loves them!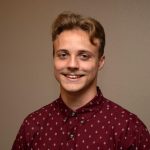 Clay Cecil
Student Minister
Clay has lived in Bardstown his whole life. He graduated from Thomas Nelson High School in 2020 and is currently enrolled at Bellevue University working on a bachelor's degree in accounting. Clay has been a member of Nelson Christian Church since 2022 and did a nine month internship here in youth ministry. He is engaged to Kailey Knight, and they hope to someday start their own ministry in Arizona. Clay has a heart for both youth ministry and healing ministry. He believes that no one is too broken to be restored by God. He is also wearing a tuxedo t-shirt underneath his dress shirt in this photograph because Mark made him put on something else!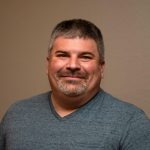 Josh Bunch
Worship Minister
Josh and his wife Jenny came to Nelson Christian in 2020 as church members. In 2023, Josh became the Worship Minister. He is currently an English and Special Education teacher at Thomas Nelson High School. Josh has served in full-time church ministry for 20 years previously, serving as a church planter, music and worship pastor, youth pastor, associate pastor, and lead pastor. Jenny also served as a part-time children's pastor for 11 years. Josh has been on church planting teams in Bardstown, Boston, Massachusetts, and Pervomaiski, Tambov, Russia. Josh has a Bachelor's of Music in Church Music from Campbellsville University and 50+ graduate hours in theology and education.
Josh and Jenny have five kiddos, three girls and two boys. Josh and Jen love spending time with each other and their kids. Josh loves reading, rooting for the Cincinnati Reds, writing and playing music, firing the occasional firearm, and deeply enjoys random foolishness, balderdash, drivel, and hogwash.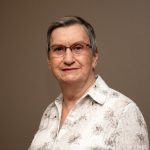 Judy Dennis
Office Coordinator
Judy was born in Bardstown and lived in Lebanon Junction for 44 years. She became a Christian at the age of 11 at First Christian Church in Lebanon Junction. She served as Sunday school teacher and organist there. She graduated from St . Benedictine High School, earned a bachelor's degree, master's degree, and Rank 1 in education. An employee of JCPS for 35 years as a teacher and principal, Judy retired in 1998. She became a member of NCC in 1995 and has served the Lord in many different roles since then.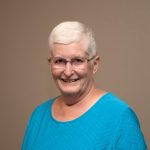 Pat Jackey
Financial Secretary
Pat Jackey came to Bardstown in 1977. With her husband Mike and son Damon, they opened and managed Bikes n' Bargains from 1983-2005. Mike and Pat had a photography business from 1985 to 2015, Jackey Photography. Pat has been a member of NCC since 1989 and became the treasurer in 1991.